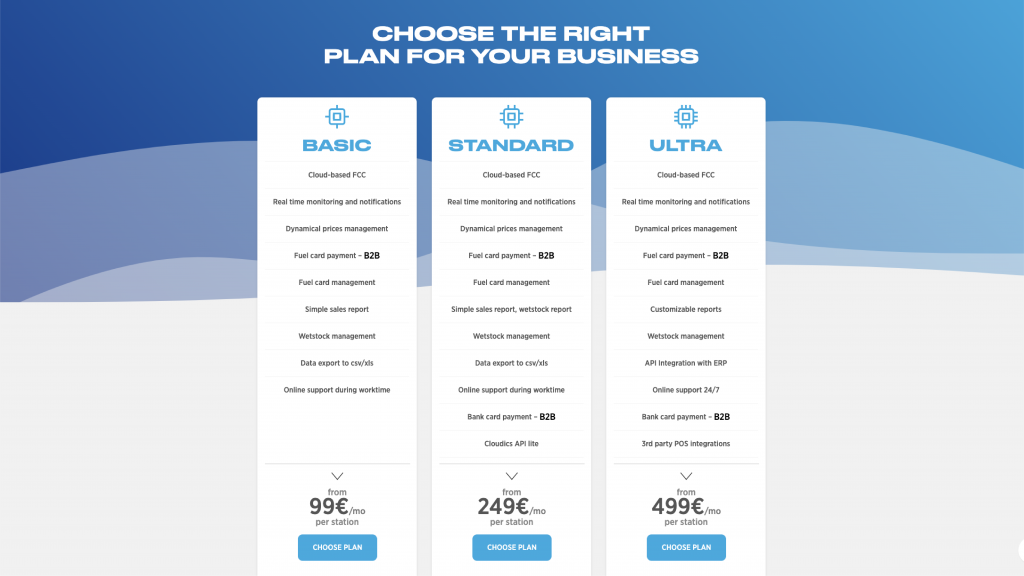 Update your fuel station IT with a push of a button
Posted: 8 October, 2020
Completely new purchasing process of our Cloudics solution is released. For the first time EVER, fuel station owners can see the approximate cost of updating their fuel station IT into a cloud-based solution. The owner will have the opportunity to run their station without a physical forecourt controller and the payment machine/POS system.
The buying process includes only 3 steps:
Choose the prefered plan with the needed functionalities
Insert the equipment of your fuel station – all the well-known brands are supported
See the final cost and send the inquiry to us
Find out YOUR cost here: https://astrobaltics.eu/en/cloudics-fuel/cloudics-buy/
PS! Do not forget to leave feedback!