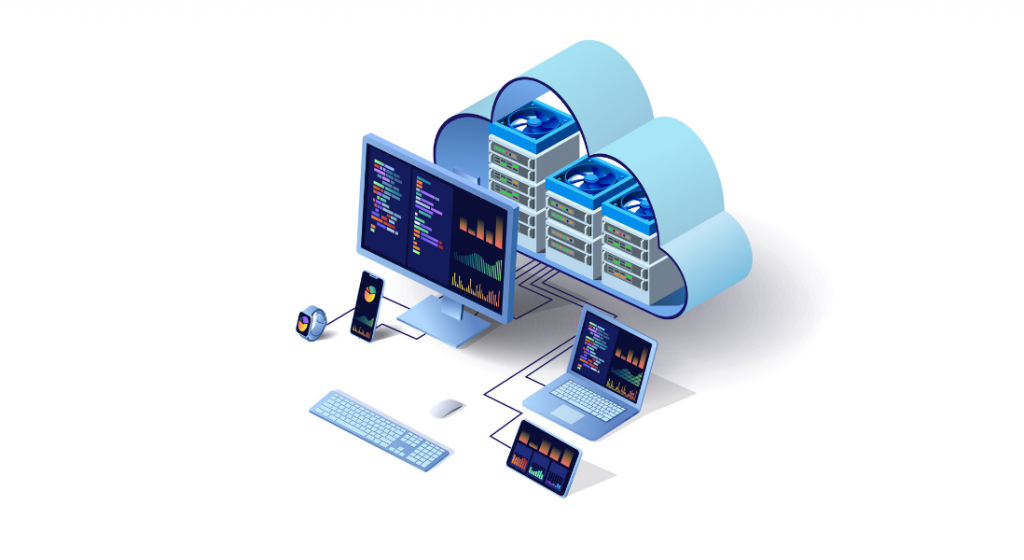 Estonian forecourt tech company shakes the future of fuel stations
Postitatud: 28 December, 2021
Estonia is one of the most advanced countries in technology and digital society, according to BBC it is the world leader in IT.

The Estonian ambitious IT sector dares to create innovative e-services that change and help the world during COVID-19 crisis. Astro Baltics saw the opportunity to make revolution in fuel retail sector by offering a safe payment and management system for fuel stations.
Completely NEW technology for fuel stations
Estonian leading fuel station technology company Astro Baltics took the concept of a fuel station to a whole new level.

The new concept of a fuel station is light on hardware/cost and heavy on functionalities and it is also the safest way to pay for fuel during COVID-19.

The new concept is unique, because building a fuel station can be done while having only 1 dispenser and 1 wetstock. This makes it ideal for closed-loop stations' owners/operators.
The new concept will provide three fundamental changes:
Price information and payment process is provided with mobile application – No need for a payment machine, a POS system and extra price display.


All forecourt devices are controlled and managed in the Cloud (SaaS) – No need for a physical forecourt device controller, on-site maintenance and the updates are now made centrally.


The power of online data – Software as a Service platform will give the possibility to use all real time data to benefit your business and improve customer service.

With the new concept all the forecourt devices (dispensers, wetstock, price displays – all become IoT devices) are managed from a cloud-based forecourt controller and therefore the end-customer will have the opportunity to pay for fuel inside their car with a mobile-app.
Take a lead from an European Silicon Valley
In Estonia, this new concept of fuel stations is already running with Cloudics solution and is widely used in agricultural services and highway building infrastructures.

For station owners it was important to have a fast and convenient refuelling and managing process.

The overall cost of these fuel stations were also crucial because they will be used only for a period of time. With Cloudics, fuel station operators managed to put up closed-loop stations with both benefits.
How Cloudics works in a closed-loop station for agricultural services:


Adapting new SAFE payment options that punch COVID-19 in the face
As COVID-19 crisis affects the overall economy and also fuel stations, actions need to be taken by adapting new safe ways for refuelling.

Even though governments are making new restrictions to keep people to stay at home, a car is also a safe environment.

The problem is that the overall fuelling process and especially payment process cannot be considered safe.

A new safe way is to use mobile payment applications that let customers pay for fuel inside their car.

The solution would be 100% Corona virus free if there is a pump attendant, who will insert the nozzle to your customer's car.

Bringing back pump attendants temporarly and taking mobile payments into use could keep the stations still running during the pandemic.

This could be the start of fighting against COVID-19 and offering new jobs for people who are not employed because of the current situation.
Early Christmas for stations using DOMS PSS5000
Astro Baltics is already integrated DOMS PSS5000 forecourt controller with Cloudics mobile payment app.

It means that you can keep your existing DOMS based IT-infrastructure and payment systems and just take in use Cloudics mobile payment for your customers as a COVID-free payment.
Come and try it out
We offer an opportunity to try Cloudics with no monthly cost for three months!

It is possible to test it with only one pump and see how your end-customers adapt new payment solutions in mobile and how it works with your current IT-infrastructure.

As a bonus, you will still get the opportunity to see all the statistics and try our Cloudics monitoring system.
Light on price & heavy on functionalities
The price for this new technology starts from 99€ per month + one-time starting fee.

We have created a web-based platform where you can insert the forecourt equipment that is used in your fuel station and see the estimated cost of taking your station to a whole new level.
Ready to try out Cloudics solutions?
It's really easy and our technical team will support you on every step of the process.
1. Contact us
2. Give the details of the station (location & equipment)
3. We will prepare a Cloudics controller
4. Send it out within a day
5. Connect the Cloudics controller with your equipment
6. We will do a test run from our office
7. Cloudics functionalities are now available for you on your site

Read more about how Cloudics works here or sign-up for a demo here.

Regarding any questions about Cloudics dont hesitate to contact our representative Priit Pint or contact us directly:

info@cloudis.eu
+372 628 0000

Cloudics
Future of Energy Stations