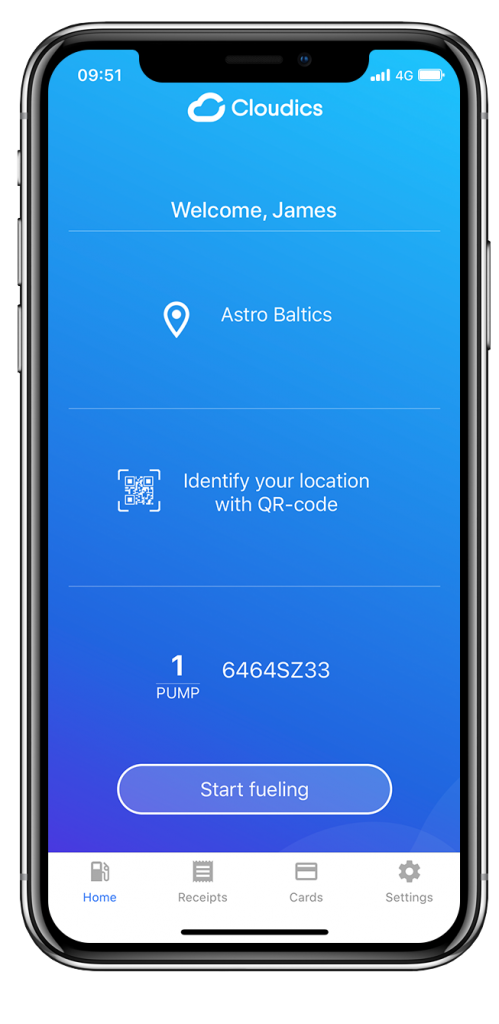 Scan QR-code, select fuel type and amount
Firstly, scan a QR-code from the dispenser or select/confirm the right station and dispenser with the location scanning option. Then choose the fuel type and maximum amount you want to fuel. If you fuel for less than the chosen amount, the amount difference will be returned to your account.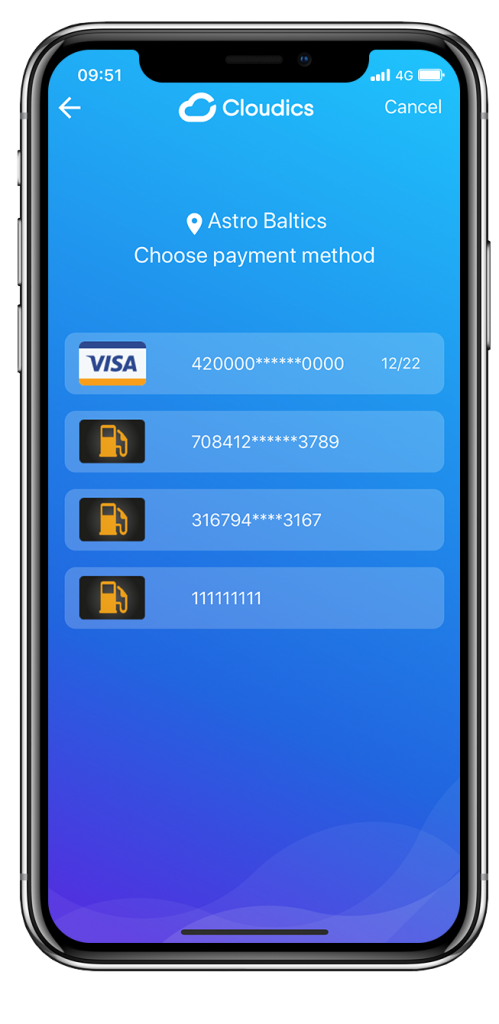 Make a mobile payment
After confirming the fueling details you can make a convenient payment with your mobile phone. You can also insert multiple cards with one payment in case you have one card for discount and other for payment. Once your request has been validated you can get out of your vehicle and start refueling.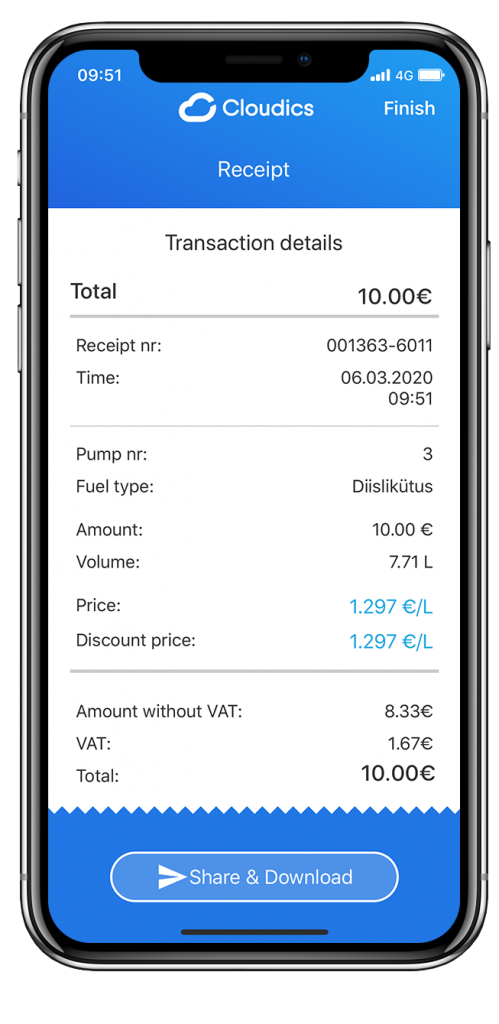 Get your receipt to application
After refueling you can get back in your vehicle and drive away. The receipt is automatically stored in the application and can be optionally also sent by e-mail to a predefined address. Of course it is also possible to take the receipt on paper from the dispenser.